RUN
LE HAIR SHOW.
Some just see a salon.
We see a stage.
L'Oréal Professionnel Paris presents RUN LE HAIR SHOW, the international hair series by Pros, for Pros and all hair lovers.

Meet hair experts from across the globe, discover the hottest hair trends, master signature techniques, get Pro tips & tricks, watch Pro talent compete, and make a positive impact.
Featuring hosts Peggy Frey, Fashion Journalist; Charlie Le Mindu, Hair Designer; and Min Kim, Color Specialist.
Discover the episode.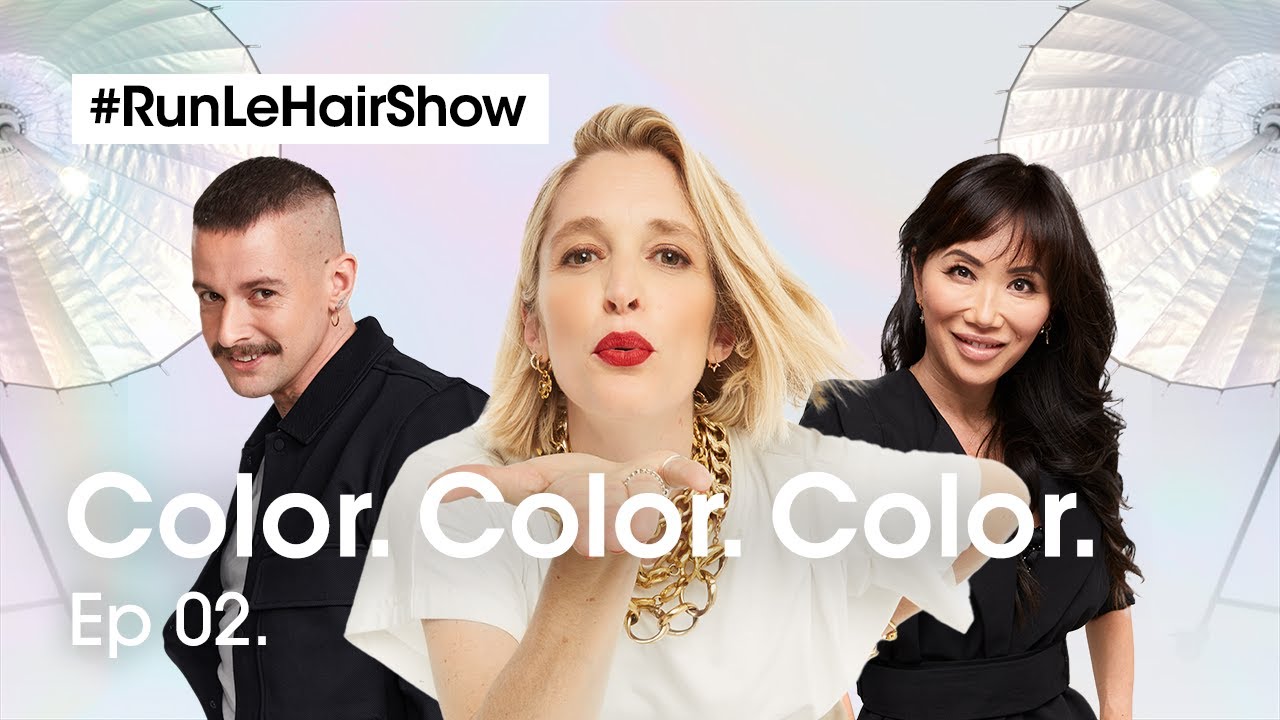 Color, Color, Color.
Watch Color, Color, Color now !
The next chapter of the edutainment saga continues with in-depth exploration of all things color.

From a deep dive into the science behind penetrating pigments, to a playful look at the hottest hair color trends of the season.

We'll take you through the ins-and-outs of professional hair color with special guests and now French Glossing guru, Nabil Harlow.

40 min.
Stay tuned for more
RUN LE HAIR SHOW.

Meet the hosts.